Let's get to know more about our factory

This is the exterior of our industrial park. The factory area is about 12,000㎡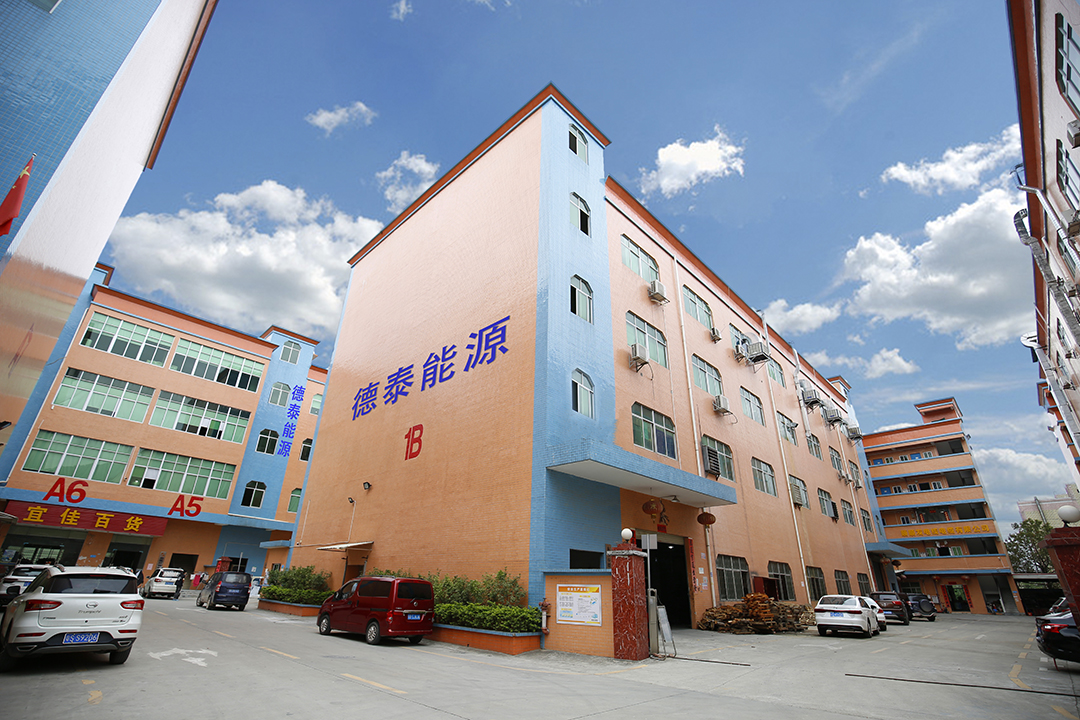 This is our office. Our sales team negotiates business with companies in more than 100 countries around the world every day. The material that will be coated on to the anode and cathode is mixed.In the vacuum stirring equipment, the anode and cathode materials of lithium battery are evenly stirred to make the raw materials highly mixed and achieve the requirements of high energy density Large rolls of raw materials are loaded into the coating machine,Coat battery cathode material and anode material uniformly ,There was two lines running continuously. One was the anode (I believe this is customarily aluminum) and one line was the cathode (copper). I remember this as a-a and c-c (copper is for cathode). Seen above is the never ending strip of copper with the carbon slurry cured in squares coming out of the oven. These squares will be cut and folded in the next few steps so don't be fooled into thinking they are making cells quite that big. In a continuous fashion, the material is fed through an oven to cure the slurry onto the terminal. This room was probably18m (65ft) long and pretty toasty. Cut the positive pole piece and negative pole piece of the coated lithium battery to a suitable width, and weld the nickel and aluminum wiring lugs, The multilayer pole piece is wound into a semi-finished lithium battery in this equipment,
Once a pile of a given anode type is made, it is brought together with a pile of the cathode of the same size. A semi-permeable membrane is inserted between the layers, and the three strips are then folded together many times.
The above machine is a semi-automatic machine. It requires the operator to insert and line up the two electrodes, but it does the rest. The wound battery core is encapsulated in aluminum plastic film to make the semi-finished battery required by the customer.